Event box
One Maryland One Book - Movie Matinee - From Flint: Voices of a Poisoned City
From Flint: Voices From A Poisoned City
This short documentary tells the story of the Flint Water Crisis from the perspectives of those who have experienced this tragedy first hand and from activists on the ground working through grass-root organizations to make a difference. The national news media has covered this event through the governmental point of view, but From Flint takes you inside the city to uncover this incident first hand.
This is a One Maryland One Book event.
Date:

Saturday, October 19, 2019

Time:

11:00am - 11:30am

Location:

North County Branch

Campus:

North County

Audience:

Categories:
One Maryland One Book is a program of Maryland Humanities.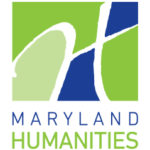 Display of Opening hours
Opening Hours


Saturday, Jan 25

Chestertown

–

North County

–

Rock Hall

–